Delaware North
12.05.2016
The Delaware North-sponsored live-music program at Austin-Bergstrom International Airport on Dec. 6 will log performance number 10,000.
12.05.2016
Tenaya Lodge at Yosemite's annual holiday tree-lighting ceremony was a little extra special this year, thanks to guest of honor Jamie Parmer of Coarsegold, Calif., and a toy drive for Valley Children's Hospital in his family's honor.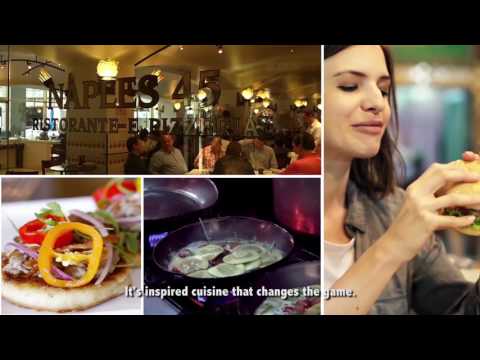 11.28.2016
Delaware North's team at Sydney Cricket Ground recently played host to 500 VIP guests – including guest of honor Sarah Ferguson, Duchess of York – for the annual St. Vincent's Life Ball, which raised $2.7 million (Australian currency) for the intensive care unit of St. Vincent's Hospital Sydney.
11.23.2016
TD Garden's philanthropic arm, Garden Neighborhood Charities, officially kicked off the holiday season this week with its 21st annual Table of Friends dinner.
11.22.2016
Among the millions who will be taking to the skies this Thanksgiving week, members of the United States' armed forces will be traveling through the country's airports to visit loved ones and, in many cases, returning from active duty overseas. Several Delaware North-operated airports have made special plans to honor these servicemen and servicewomen by providing Thanksgiving Day meals as they make their way through the airport.